Located off the eastern coast of Puerto Rico is the island of Vieques. It houses a small population of both permanent and part-time locals.  Accessible only by boat or plane, Vieques is known for its rustic charm and lacks the typical accommodations of major retailers, casinos and hotels. Thriving off small businesses and low-maintenance tourists, Vieques is often recognized for having some of the best beaches and natural attractions in all of the Caribbean.
Although Vieques is off the mainland, there are a number of activities that visitors can participate in including horseback rides, kayaking and snorkeling. Of the more popular excursions, night time tours of Mosquito Bay draws in the most visitors with its alluring bioluminescence. Visitors to Vieques can also enjoy isolated and quiet beaches in addition to the enchanting turquoise waters of its shores.  You will also find lots of history, with the island being home to the oldest found human remains, Taino Indian remains, remnants of a sugar mill from the early 20th century, and US Navy military bunkers that can be explored, along with a historic lighthouse and fort.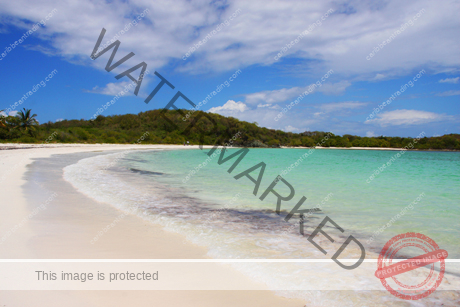 So if you are looking for a place where you can truly get away from it all but still be a stone's throw away from the traditional mainland, then Vieques is the destination for you. It is one of our favorite spots to get away, so we have plenty more blogs that highlight some of the special places to visit:
Looking to add a bit of Caribbean flair to your life? Check out our online shop  for gourmet hot sauces, seasonings and other Caribbean treats and Caribbean bath and body items.
Liked this article? Join the Crew and Start the Journey! Connect with Us for News, Events, Lifestyle, and all things Caribbean by joining our Newsletter – Click Here to Join or find us on Facebook or Instagram.