On this small island, you have ample choice of beaches. All of them are lovely and it is hard to choose just one – each has a personality of their own.   Here's a guide to 5 of our favorite Vieques beaches:
Red Beach (Caracas)
Red Beach, along with Blue and Green Beach described below, were named by the U.S. Navy, which used to practice simulations here, using the color codes to designate landing zones. The beach has only been open for about 5 years, but it's been an instant hit. A long stretch of white sand and turquoise waters, with mellow waves make it a great spot for families with young children.  It was recently renamed as Caracas Beach and several gazebos were built along with porta potties.  We went on a Sunday and it filled up rather early, but it is twos steps from car to gazebo and the public bathrooms and beach area were very clean.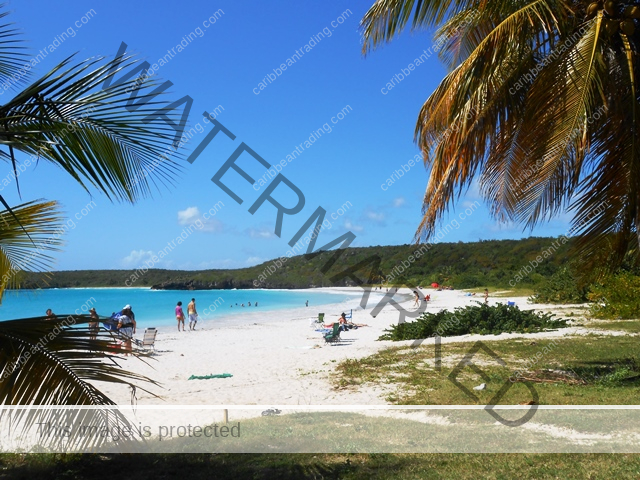 Blue Beach (Manuelquí)
This beach has many entrances to it, which are numbered as you drive the main road.  This helps to ensure that you have your own private spot, as only so many cars can park at each numbered entrance.  It is a long stretch of beach with great views of the little islands off-shore.  It is tough to say which number has the best spot, but personally I would choose 18-22!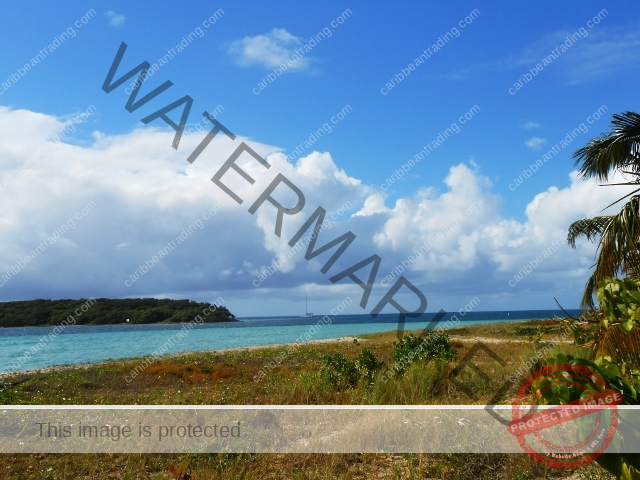 Green Beach
On the western side of the island, past metal bridges and a mangrove lagoon, Green Beach rewards those who are willing to go out of their way to find their place in the sun.   The first time I went here years ago, we did some snorkeling and were amazed by the colors and variety of sealife.  It offers excellent views of mainland Puerto Rico.  However, avoid Green beach in the late afternoon, when the sand flies are out and ready to make you miserable.
Media Luna
Media Luna means half moon, which is an apt description of one of my favorite beaches on Vieques. This beach lies along the road less traveled: a dirt path from the ever-popular Sun Bay beach that disappears off to the left and ends in this lovely crescent-shaped oasis. Sure, there might be more sea-grass here than in Sun Bay, but I love its seclusion and calm, shallow waters.
Playa Grande  
Playa Grande means "Big Beach," and this one certainly is. Removed from the town of Esperanza, Playa Grande is one long and wide swathe of sand.   It is not very busy and is always a fun beach for beachcombing and just relaxing.
This article was written by Captain Tim and the Crew of Caribbean Trading Company.
Liked this article? Join the Crew and Start the Journey! Connect with Us for News, Events, Lifestyle, and all things Caribbean by joining our Newsletter – Click Here to Join or find us on Facebook or Instagram.