Caribbean Trading Company Wholesale products incorporate the lush flavors and fragrances of the Caribbean and Puerto Rico. Feel the sunshine and breezes. Smell the fruits and flowers of the islands. Let the bright colors and vibrant mood wash over you. Enjoy a bit of island living no matter where you are!
If you are interested in carrying our line of Caribbean and Puerto Rican products in your retail store or e-commerce site, please request to receive access  to our wholesale pricing, line sheets and additional information.  A representative will contact you after your registration form is submitted.  We are very flexible in handling the unique needs of each of our retailers.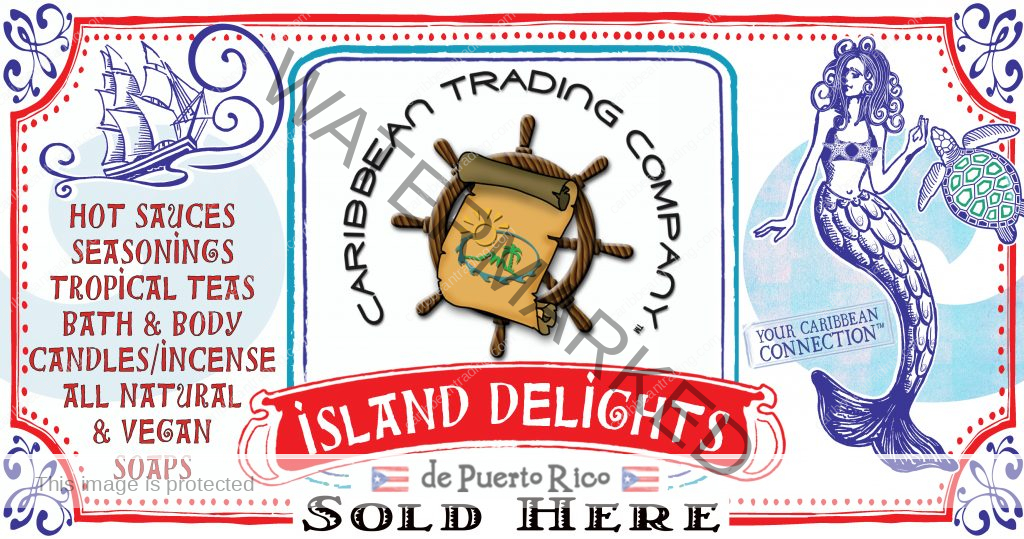 Minimum Order on Wholesale Products:
There is a $100 minimum total order fee. There is no minimum order quantity by SKU.
Shipping Information:
We are able to ship out orders on a moment's notice.  We do require our retailers to pay all shipping fees, but we will work with you for the most economical option.
Puerto Rico is considered domestic by the Post Office.  Shipping via USPS is economical and comes with tracking and insurance.
We have distributors in the US that carry the seasonings and sauces and they can be shipped directly. They must be ordered in minimums of 48 per SKU. Otherwise, they will be shipped from PR.
Support Materials:
We offer a variety of support materials and services to help enhance sales.  Please ask us for details.
Floor & Counter Displays
Hot Sauce Tasting Certificates
Signage
Training: We are happy to orientate your employees on the flavors of the products and provide selling points, etc. on the products.  For those accounts located in Puerto Rico, we can also send someone to do a taste testing with all of your employees
Dedicated Support and Awesome Customer Service!  We'll help you build the right product mix.
Please Note: This is for wholesale businesses only. Retailers, distributors, brokers, gift shops, and gift basket companies (etc) are welcomed.
Register for Wholesale Pricing
Our Specialty Food Wholesale Products
https://caribbeantrading.com/wholesale-pricing-catalog-caribbean-trading/
Our Bath, Body & Home Wholesale Products