Down Island Traders Mini Rum Cakes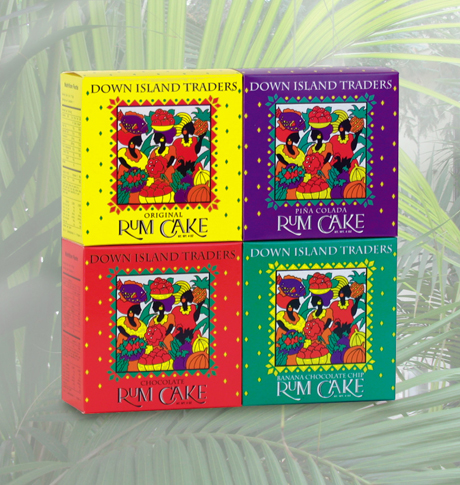 Did you know that rum cakes are the number 1 requested souvenir of people visiting the Caribbean? It's true! This is because it's so difficult to find genuine Caribbean rum cakes outside the islands. Visitors to the islands often find themselves seeking out the best and easy-to-travel with rum cakes for friends and family back home.
The solution? Down Island Traders Rum Cakes! These mini rum cakes are packaged in airtight plastic cases that preserve the mouthwatering moist flavors of the rum and spices for up to 12 months. Even better, the cakes come in festive gift boxes that anyone would be happy to receive.
Unable to locate Down Island Traders Rum Cakes on your Caribbean excursion? No worries! You can order them online at Caribbean Trading Company and have them delivered home! No need to fuss with customs!
Available in four flavors: Original, Pina Colada, Banana Chocolate, and Chocolate