The Caribbean has long since been a favorite travel destination of vacationers and adventurers alike. To help celebrate the history of Caribbean tourism, we share with you a collection of vintage Caribbean Travel posters highlighting famous destinations.  These vintage posters were primarily developed by airlines and travel companies to promote travel between World War I and World War II and were considered a golden age of travel, where international travel boomed.  It was also the time when lithograph became available and so the posters are vibrant in color.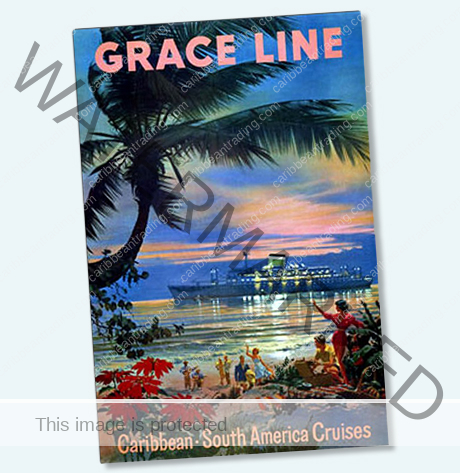 Caribbean Trading's online shop offers two vintage maps that are available for puchase in sizes small and large:
Also, you can learn more about changes in Puerto Rico maps:
Over on Caribbean Trading's Pinterest page there is an entire board devoted to Vintage Puerto Rico:
Looking to add a bit of Caribbean flair to your life? Check out our online shop  for gourmet hot sauces, seasonings and other Caribbean treats and Caribbean bath and body items.
Liked this article about Vintage Caribbean Travel Posters? Join the Crew and Start the Journey! Connect with Us for News, Events, Lifestyle, and all things Caribbean by joining our Newsletter – Click Here to Join or find us on Facebook or Instagram.