Cabo Rojo Lighthouse & Attractions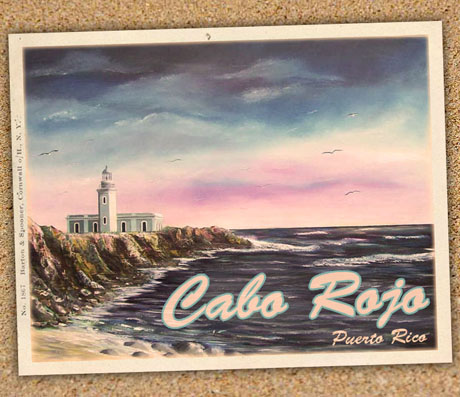 Marking the south-west tip of Puerto Rico stands the Cabo Rojo Lighthouse. Established by the Spanish government in 1881, the Cabo Rojo Lighthouse continues to serve as a guide for vessels approaching its famous lime stone cliffs.  Along with the lighthouse's significance, Cabo Rojo is also referred to by locals as the island's capitol for tourism.
One of the ost interesting things about the town is its' salt flats. Miles of salt can be found in this town located on the southwestern tip of Puerto Rico.  It is currently harvested for commercial applications, but there has been some harvested for personal consumption.  This area highlights the extreme ecological diversity of Puerto Rico – from cactuses and salt flats to rainforests, mangroves, and karst hills.
Stunning beaches and relaxed island culture make Cabo Rojo a perfect getaway for families and adventurers seeking a less metropolitan atmosphere.
While at Cabo Rojo, visitors can take advantage of a number nearby activities including (but not limited to fishing, boating and snorkeling. Exploring famous hot spots such as Isla Ratones, Isla Mona, and Isla Desecheo are just few treats that Cabo Rojo has to offer.  Whatever it is you like to do, Cabo Rojo with its mix of island living, restaurants, outdoor activities and tropical resorts is sure to meet up to anyone's vacationing expectations.