Cabo Rojo, Puerto Rico: Located in the Southwestern point of Puerto Rico and is known for its' Salt Flats.  But there is much more to see and do in Cabo Rojo besides that!
Cabo Rojo Salt Flats
Upon arrival, you can take an interpretative tour and there is a lookout tower as well.  In 1511 the Spanish Monarchy authorized the extraction of salt, but studies have shown that people were harvesting salt from here all the way back to 30 B.C.  Get your Sea Salt in our online shop.
Lighthouse
The lighthouse is the most scenic location on the island of Puerto Rico. No words to describe the beauty of this place, you just have to get there to see it. Photographers' haven, great sunsets.
Beaches
There are more than a dozen beautiful beaches in Cabo Rojo, known fortheir white sandy beaches. Boqueron is a family oriented beach; enjoy the romantic scenery of La Playuela, and also make a visit to Buye Beach and Combate Beach.
Restaurants
There are about 400 restaurants and you can find a large variety of options highlighting criollo or traditional food. Cabo Rojo is known for fishing, particularly in the Puerto Real fishing village and the seafood restaurants on Joyuda
Some interesting facts of Cabo Rojo, Puerto Rico:
Cabo Rojo is known as the center of the highest quality needlework. The tailors were known as the best on the island. "Governor's Suit's" made and tailored all of the suits used by the Governors of Puerto Rico.
The "crema de coco", bombotos, curas de coco, chancletas and almejas de guayaba are among the traditional candies of Cabo Rojo.
Is the municipality with the most beach coastal line in Puerto Rico.
Cabo Rojo is named after the reddish color of the salt flats and seaside cliffs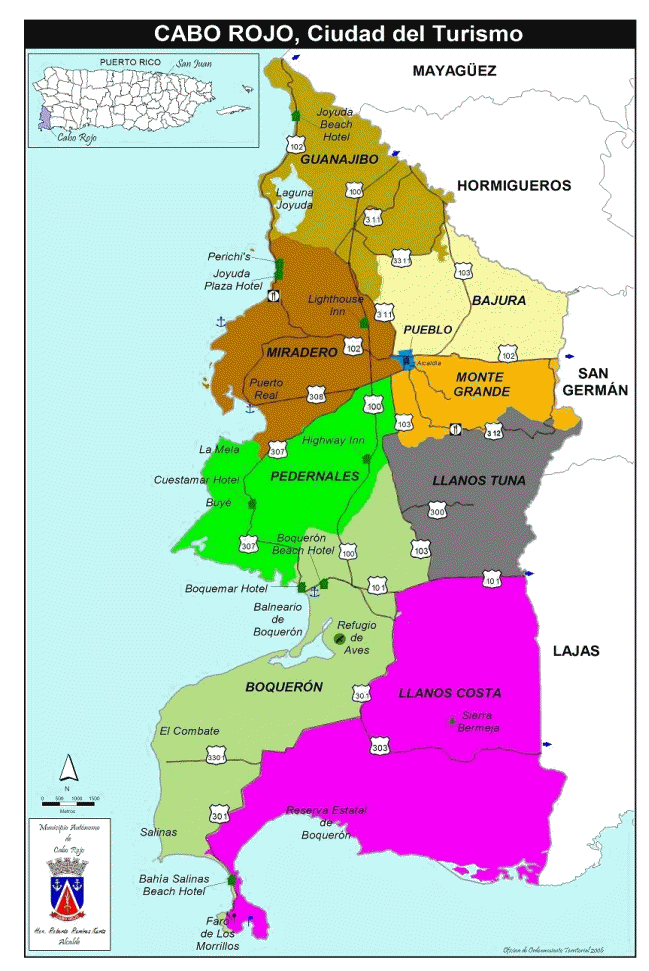 This article was written by Captain Tim and the Crew of Caribbean Trading Company.
Liked this article? Join the Crew and Start the Journey! Connect with Us for News, Events, Lifestyle, and all things Caribbean by joining our Newsletter – Click Here to Join Or Find us on Facebook or Instagram