The crew here at Caribbean Trading shares their tips to buy best coffee for yourself…..
Artisan Coffee
Buying fresh coffee beans is not as easy as it seems, especially if your day cannot start without a cup of perfectly brewed hot coffee. With so many varieties to pick from, it is quite normal to get overwhelmed by so many varieties of coffee beans available in the market.

Unless you have worked as a part time barista at your local coffee shop or at Starbucks, buying coffee is not a child's play. You need to be well informed about the endless number of coffee beans to choose the right type of coffee for yourself.

Whether you are picking coffee beans for your workplace, family or your own coffee maker,  following are some important tips to buy the best coffee for yourself and to make sure that you enjoy that perfect cup of hot coffee every day.
Expiration Date of Coffee Beans
Contrary to the general perception, coffee beans do come with an expiration date and cannot last forever. Although, it can last for a good amount of time, if stored correctly, however, they tend to lose its freshness once it reaches its expiration date and should be discarded asap.

In order to buy fresh coffee beans from the store, make sure to check the roast date on the packet. If a packet doesn't mention the roast or expiration date, then it is better to avoid buying such coffees and go for one which clearly mentions the roast or expiration date on the package.
Mixed vs Black Coffee
Whether you prefer plain filter coffee machines or something as fancy as Bunn coffee makers, it is recommended to choose coffee beans accordingly. If you like to add milk in your coffee, then it is better to go for blend coffee beans.

If you prefer regular black coffee, then go for single origin beans. The blend coffee beans give more richness and texture to your coffee. Whereas, single origin beans come from a specific single geographic location, and the coffee beans contain the characteristic that the particular region.
How to Check the Freshness of Coffee Beans

It is recommended to purchase coffee when it is roasted fresh to get the most flavor of the bean. Also, it is best to use up the coffee within three weeks of the date of roasting mentioned on the jar. The coffee can be enjoyed the most in the second week after it is roasted.Most cafes and coffee shops are found to serve coffee a week after the roast date that gives you that irresistible flavor and that much needed kick-start to your day. The coffee can also be used the third and fourth week as well, but the freshness of the bean starts reducing and you do not get the same rich and intense flavor that one desires for early morning to start the day.
Coffee from Puerto Rico
If you wish to buy the best coffee in Puerto Rico, you should opt for a 100% Arabica product. This bean is characteristic of this Caribbean zone and is one of the most coveted worldwide. It has a low caffeine level and is less bitter than conventional coffees.
In order to choose the best option, you should opt for brands that conserve the typical way of care and processing of the bean. Opting for ecological and environmentally friendly options.
Choosing Between Espresso and Filter Coffee
Many people get confused between different brewing methods of coffee. Although, both brewing methods; espresso and filter roast are equally well,it is up to you which brewing method you like the most.

Both type of coffee beans are developed in an entirely different setting. Espresso roast beans are caramelized in a roaster machine, whereas filter roast beans are not processed to maintain the rawness and bitterness of the beans that is needed for filtered coffees.
African Coffee Beans
Coffee beans can also be distinguished on the basis of their growing conditions. Coffee beans  grow best in warmer regions between the tropics of Cancer and  Capricorn. The climatic conditions and the type of soil used for growing coffee beans can affect the overall taste and quality of the coffee beans. If you like tropical and sweet berry flavors in your beverage, then you can opt for African coffee beans.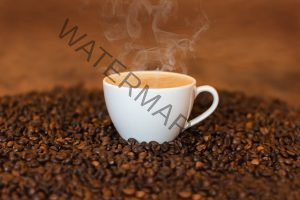 In the Southern and Central parts of the US, you get coffee beans that have a subtle toffee like sweet flavor with a slight kick of fruitiness added to it. If you prefer your coffee to have a more strong and raw taste, then go for Indian or Indonesian coffee. These blends are often infused with fresh herbs and aromatic spices. Another awesome choice is Puerto Rico's Café Tesoro del Sol coffee. These coffee beans are handpicked, carefully depulped and sun dried. Puerto Rico's Café Tesoro del Sol Ground Coffee Beans and Whole Bean coffee  can be purchased online and is freshly roasted within days of your order.
Washed and Unwashed Coffee Beans
Coffee primarily comes in two different ways; washed and unwashed. Both type of coffees differ in their taste and price. The fruit pulp from the washed ones is removed and is further fermented in tanks where as, the pulp of the unwashed coffee beans remains intact which gives the beans a more fruity wine like flavor.
These were some important factors to keep in mind while buying coffee online or from a grocery store. With a variety of different options to choose from, we hope you will be able to easily decide which coffee to select on your next grocery shopping trip.