Here are five excellent rum drinks recipes from the Caribbean's favorite resorts! You will love these Caribbean cocktail recipes!
Back to the Birthplace of Rum Drinks…
Since Barbados is the birthplace of rum and home to the Mount Gay Rum factory), it's only fitting to celebrate with Elegant Hotels' signature Rum Punch. Imbibe and unwind by the beach with this fruity concoction that certainly isn't lacking any punch.
Rum Punch Rum Drinks
Ingredients:
1.5 oz Mount Gay Eclipse
1 oz Simple Syrup
1/2 oz Lime Juice
4 oz Water
2 dashes Angostura Bitters
1 dash Ground Nutmeg
1/2 oz Velvet Falernum
Method:
Mix all ingredients (except Falernum) in a Collins glass over ice. Float Falernum and finish with one dash of Angostura and garnish with a lemon wheel and cherry.
—
Rums Drinks of all Kinds…
Toast with San Juan Marriott's Rum Island cocktail, a refreshing concoction made up of four types of rum from Puerto Rico's very own Casa Bacardi distillery. You won't find this cocktail listed on the Red Coral Lounge menu, but just mention it to a bartender and they'll know exactly what to shake up.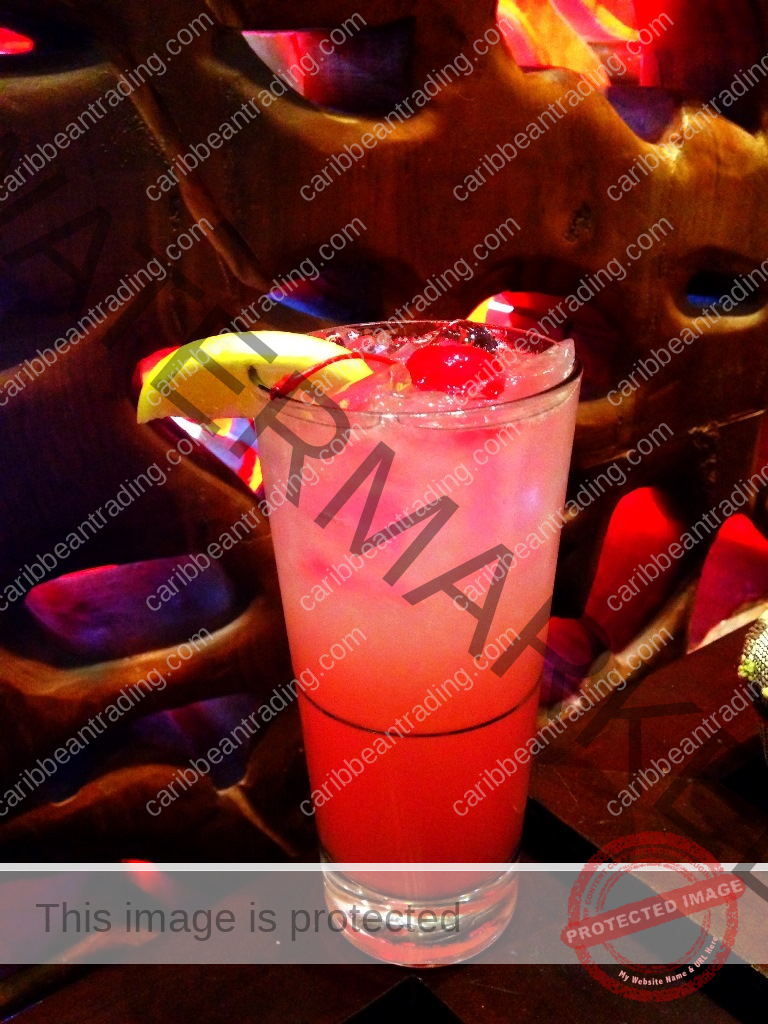 Rum Island
Ingredients:
1/2 oz Bacardi Coco
1/2 oz Bacardi Dragonberry
1/2 oz Bacardi Apple
1/2 oz Bacardi Lemon
2 oz Sour
2 oz Cranberry Juice
Method:
Mix all ingredients in a shaker and pour over ice.
—
Guatemala in a Glass…
Made with native ingredients like hibiscus extract and Zacapa Rum 23 – a dark rum, aged in the Guatemalan mountaintops – the Rosa Palopo is Casa Palopo's signature drink, best enjoyed when paired with the boutique hotel's unparalleled views of Lake Atitlan and the volcanoes across the shore.
Rosa Palopo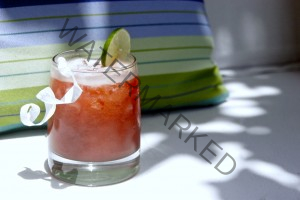 Ingredients:
2 oz Zacapa Rum 23
5 oz fresh watermelon puree
2 oz hibiscus water (made with hibiscus extract)
1 tbsp sugar
squeeze of fresh lime juice
Method:
Mix all ingredients in a shaker and pour over ice; garnish with a slice of lime.
—
Feel the Breeze….
There's no better place to kick back and relax than by one of Jupiter Beach Resort's hammocks with a signature Cucumber Breeze cocktail in hand. Offered daily at Sinclair's Lounge, this tall glass of refreshing goodness mixed with Bacardi Rum is perfect to pair with your low-key beachfront escape.
Cucumber Breeze
Ingredients:
2 oz Bacardi Rum
1/2 oz lime juice
1 oz pineapple juice
1/2 oz simply syrup
Fresh cucumber slices
Splash of Sprite
Method:
Muddle the simple syrup and cucumber in a glass, then add the rum, lime juice and pineapple juice. Shake well and pour over ice, top off with a splash of Sprite.
—
Arriba Aruba…
With an ounce of aloe (Aruba's biggest export) mixed with tropical juices and liquors, the Aloe Rum Punch at Aruba Marriott Resort & Stellaris Casino puts you in an island state of mind.
Aloe Rum Punch
Ingredients:
3/4 oz. Bacardi Rum
2 oz Aloe Juice
2 oz Pineapple Juice
2 oz Orange Juice
1 dash Grenadine Red
Method:
Mix all ingredients in a shaker and pour over ice; garnish with a slice of pineapple and a cherry.