Frozen Margaritas by the Pitcher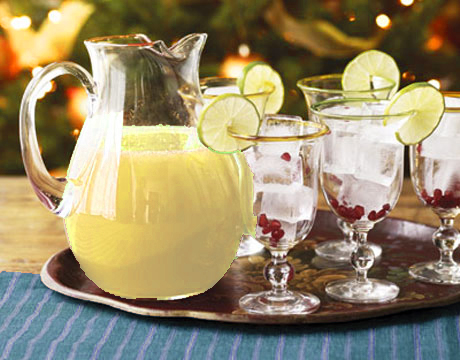 There are countless ways to make a frozen Margarita – But for the perfect backyard cookout batch of frozen Margaritas, use the below recipe before the summer is over.
Ingredients
-2 quarts ice cubes
-1 (12 fluid ounce) can frozen limeade concentrate
-12 fluid ounces tequila (measure with empty limeade can)
-1/4 cup Cointreau
Garnish
-margarita or kosher salt for the rims
-lime wheels
Step 1: Blending the batches
Evenly dividing ingredients into 2 batches, place 1 quart ice cubes in a blender. Add 1/2 can limeade, 6 ounces tequila and 2 tablespoons Cointreau. Blend at top speed until drink is consumable via straw (add more tequila if necessary). Pour into a pitcher and repeat with remaining ingredients. Serve fresh or store in the freezer if needed for a short period of time.
Step 2: Garnish and Serve
Moisten each glass rim with lime wedge and dip each rim in the salt. Pour margaritas into each glass; garnish with lime wheel.