Want to satisfy your hunger for the unknown with exotic dishes? Look no further! Try out 100% natural, MSG-free seasonings to make traditional meals. These condiments are so convenient you can even use them in your daily food!
You need to add flavor to life, so we'll go through the reasons why the Caribe is home to the best seasonings out there to make your days much tastier!
Why Should I Try Seasonings?
Who doesn't love tasty meals? Spices enhance the flavor of our plates by a huge margin. Certain blends can completely change our perspective on some of our favorites dishes: rice can be sweet or spicy depending on the seasoning you're using!
How convenient seasonings are
First off, the cost is much more accessible: you can add your favorite seasoning to your food many times at the cost of, for example, 7$, but you can't repeat your favorite plate at such a handy cost.
Additionally, you can mix different seasonings and herbs to create your own cooking style. If you're looking for a gentle dish with only a bit of spiciness, you can use lime zest, cumin, and turmeric alongside salt, garlic, and black pepper.
What seasonings are best known for
Another benefit of flavoring is its flexibility.
You can explore an infinite number of tastes by adding different flavors to the same dish: you could eat sweet-flavored chicken one day and indulge yourself with spicy chicken soup another day. You could also combine different seasonings to create your unique recipe.
Caribbean cooks take full advantage of this treat. Empanadillas have achiote (also known as annatto), a tropical spice, in them to achieve a sweet savor.
Puerto Rican Rellenos de Papa are made of smashed fried potatoes stuffed with minced meat, which is seasoned with sofrito for a mildly spicy taste.
You can recreate these amazing dishes at the comfort of your own home: just apply the best tropical seasonings and you're in for a treat!
The Wonders of Puerto Rico's Cuisine
Did you know most spices come from the Caribe? Its tropical weather makes it possible to harvest cinnamon, cumin, fennel, ginger, nutmeg, and many more! Be it a gentle or strong flavor, Puerto Rican herbs have it all!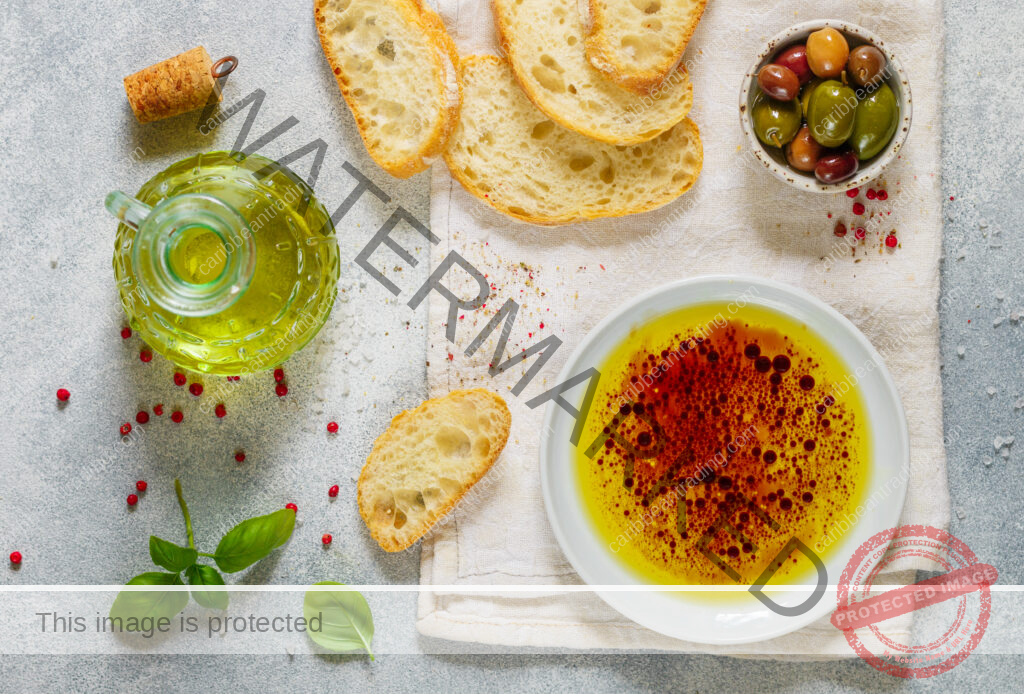 Handmade equals high quality
Nowadays, the industrial production of seasonings has made the overall quality of spices drop considerably. We believe condiments should be manufactured via natural means to preserve their unique flavors.
To retain the Caribbean essence of our products, we reach out to Puerto Rican handicrafts and cooks to maintain and promote partnerships with local entrepreneurs.
After all, only Puerto Ricans themselves can honor their cuisine's reputation, which is a symbol of their pride and identity.
Herbs
There's a reason as to why there are so many Caribbean spices: the quantity of herbs cultivated in the Caribe is astounding! However, it must be said that some are more popular than others.
Garlic
Garlic is one of the most, if not the most popular ingredient in Puerto Rico. Its tender, yet spicy feature makes it a perfect addition to meat and soup alike. You can use it for almost any course without the risk of making food too bland or too pungent. It's the perfect herb for beginner cooks.
Pepper
Pepper and its variants are the go-to ingredients whenever you want strong flavors, especially in regards to meat and cooked vegetables. It's a fan favorite worldwide, and for good reason: you'll never feel your plate is bland.
Turmeric
Turmeric is an excellent choice for vegetables since its earthy-like flavor makes for delicious sweet soups. In Puerto Rico, it's common to serve rice with turmeric seasoning so as to achieve a toothsome appearance and savor. It's even popular among Indian gourmets!
Lime
Lime, which is abundant in tropical regions, is the perfect pick for grilled meat. Lime zest provides a sweet flavor which makes your dishes friendlier to most people. The contrast between salty jerk cooking and citrusy flavor might take you by surprise!
There are many herbs you could choose from, but the point is clear by now. If you have a sweet tongue, you can resort to coriander, fennel, and lime.
Whenever you feel like eating a tender snack, you can use cumin to retain that soft essence. You won't ever get disappointed cooking with Puerto Rican herbs!
The Best Seasonings Puerto Rico Has to Offer
With the wide variety of herbs Puerto Rico has, it's no wonder the Caribbean island's community is proud of its unique seasonings and recipes. Take your notes because it's time to dive right into one of the most defining features of Puerto Rican culture!
The Best Seasonings and Spices
Caribbean food has nothing to envy Asian and European cuisine for. Why would that be? Puerto Rican recipes exploit the vast catalog of spices there are to unfold the island's marvels to the rest of the world.
Achiote
Achiote, or also annatto, spice is the epitome of the Caribbean unparalleled gourmet. Don't let Achiote's very red aspect fool you: it's not as spicy as you may think. In fact, it's both peppery and sweet.
It's usually used on meat and jerked chicken thanks to its gentle flavor
Sofrito
Sofrito is one of the most common spices of Puerto Rico. Cilantro, garlic, onions, and a bunch of sweet Aji peppers make up this delicious blend of spices. Some Sofrito blends have tomato sauce in them, others don't.
This seasoning is perfect for many dishes due to its mix of herbs: meat, soup, rice, and more!
Adobo
This blend is very popular in Latinamerican countries. It's quite a spicy seasoning thanks to the spices in it: turmeric, oregano, garlic, and black pepper, among others.
You can just replace salt and garlic seasoning completely by adding Adobo to your meals, so it's very convenient for cooking. Another bonus of this spice is its flexibility: it goes amazingly well with cheese and meat.
You can try this seasoning for yourself on our page and discover one of the most iconic tastes of Puerto Rico.
Spiced Rum
Spiced rum is one of the best seasonings for barbecue lovers. Its combination of sugary rum and hot spices, such as black pepper, achiote, and garlic, make it an excellent seasoning to pour into grilled meat.
It's up to you whether you want dry spiced rum or liquid spiced rum. However, do remember that some meals are better suited for the liquid variant, for example, skillet dishes.
Sazon
This condiment is somewhat different from other seasonings: it's perfect for any meal prepared in pots. Like most Puerto Rican seasonings, Sazon consists of garlic, oregano, sea salt, onion, achiote, cilantro, coriander, black pepper, and cumin.
Sazon is a must for spicy food: it greatly goes along with yellow rice, beans, and grilled meat.
Puerto Rican Recipes
We've talked a lot about spices, but it's clear as day you'll want to know what you can cook with the best seasonings of Puerto Rico. Next, we'll explore some of the most popular Puerto Rican dishes. Better get your stoves ready!
Pollo Guisado (Chicken Stew)
This meal is pretty popular within the Puerto Rican community. It's made out of chicken, tomato sauce, and many other spices.
First, brown chicken, red or white pepper, and onions with a bit of oil altogether. When your ingredients have that brown color you were looking for, pour tomato sauce in it with a lot of water.
What seasoning do we use now? Since you're cooking chicken in a pot, its taste won't be that strong, so you can make it more savory with either Adobo or Sazon seasoning to add that spicy touch.
Pernil (Slow Cooked Pork)
Usually served at festive events, Pernil is one of the most signature recipes of Puerto Rico. On one hand, this dish requires a great deal of seasoning and marinating, but on the other hand, is super easy to make.
Simply remove the skin of your Pernil and score it, then stab your pork with a big knife. After this, add the seasoning you prefer most with pork in big quantities; could be spiced rum or adobo. Finally, place the skin on top and let it rest overnight in your fridge.
At long last, place your Pernil on a deep tray, fill ¼ of the tray with water or wine, cover the whole top of the tray with aluminum foil and let your cooker do all the work.
Arroz con Gandulas (Yellow Rice)
This one is the easiest of the bunch, it's just rice cooking with extra steps, but extremely delicious.
To start off, we'll have to cook green pigeon peas and some olives seasoned with salt, sazon, and sofrito or achiote with low flame. After some minutes, we add tomato sauce, water, and rice.
When the rice is ready, you've made your Arroz con Gandulas with a breeze! Smoked meat is a good ingredient for this recipe too.
MSG-Free Seasonings
Monosodium glutamate, more commonly known as MSG salt, is a condiment similar to salt which is used in food for enhancing flavor in meats and vegetables.
There's a lot of controversy surrounding MSG at the moment: it's still unsure whether it's healthy or not. Despite the fact the FDA has reported MSG is safe, many people filed a lot of complaints, usually linked to its glutamate content.
The Dangers of MSG
Although there hasn't been a conclusion whether it's healthy or dangerous, there has been a lot of evidence on its consequences. An experiment done on mice proved it is highly toxic, especially to neurological development.
Not only abstracts have classified MSG as a threat, but people who ate MSG also underwent negative symptoms. Headaches, fatigue, numbness, and nausea are some of the most frequent adverse effects.
It becomes clear then that MSG, regardless of its toxicity, evokes negative effects in a large percentage of the population
100% Natural Puerto Rican Seasonings
SMG is an ever-present ingredient in the food industry, even more so in spicy meals. So, do Puerto Rican seasonings contain MSG? Absolutely not.
Previously, we mentioned how much Puerto Rican cooks strive for 100% natural meals. Hence, most spices and dishes locally produced don't contain SMG at all in order to preserve one of the most defining features of Caribbean cuisine.
Besides, enhancing taste is not an issue in the Puerto Rican culture; with the number of herbs and 'platos criollos' there are, not enough flavor is out of the question.
Prepare your Own Cocina Criolla with the best seasonings!
Cooking is easily one of the most beneficial hobbies there are: you get to eat delicious food while learning about different cultures and discovering new cooking styles.
For this reason, we believe you should get acquainted with the best seasonings and recipes Puerto Rico has in store for you. Make your own plato criollo with our selections of 100% natural seasonings right away!