There are so many things to do in Eastern Puerto Rico – where does one begin? There are infinite possibilities to fit every mood and interest, but the crew here at Caribbean Trading Company have some personal favorites. Here's some of the local spots that we return to time and again in the Northeastern corner of Puerto Rico…
1. Palmer
An on-the-cusp artisan community, there are many things to do in Puerto Rico's El Yunque Art District with a couple of boutique stores, artisan galleries, a bakery, deli, juice bar, and post office. Easily spend a couple of hours exploring. Well, and of course, you should visit us at the Caribbean Trading Company Store. As a Crew we all do our gift and souvenir shopping here – from holidays to celebrations to souvenir-buying, you can always find the right gift to give. Check out some of our reviews on Trip Advisor! Conveniently located at the foot of Rt 191 to El Yunque Rainforest so stop by to visit us on your way to El Yunque Rainforest or Luquillo.
2. El Yunque Rainforest: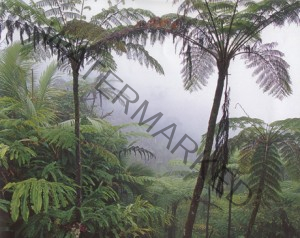 Between the whole crew, we've pretty much tried all of the trails. Different trails work for different reasons, there are many things to do in Puerto Rico's El Yunque. In particular, we highly recommend the trip up Rt 191 – this main entrance has the Visitors Center and several trailheads and some great waterfalls and watchtowers and vistas along the way. Take it to the top and then pick the spots you liked the best on your way up. When it's raining, don't swim in the rivers, but if you take a drive up there you'll see waterfalls along the road you wouldn't normally see otherwise. South 191 is a little less centrally accessible but has a great new recreation area along the river that is perfect for a picnic and some great trails.
3. Luquillo Beaches: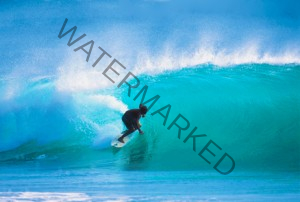 Why pick one when you can pick them all? We use them all! In a 10 minute drive, one can check them all out and choose to suit. La Pared (the wall) with it's hip bars, restaurants, and Inn and surf; to Playa Azul for bodyboarding and steps to the car; to the Balneario for calm surf and public conveniences. La Selva is a tough go to get there but well worth the trip to enjoy a pristine (and endangered) ecosystem.
4. The Luquillo Kioskos: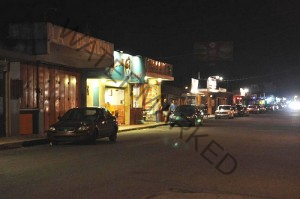 With a line along Luquillo Beach of 60 bars and restaurants, this is a perennial favorite for drinks, dinner, a quick lunch or snack. Something for everyone: #2 La Parilla, #9 Congas, #12 BurgerShack , #17 Tattoo Tavern, # 29 Ossobucco, # 31 Vejigante, and the ones at the end #57-60 with the traditional Puerto Rico fritters.
5. The Biobay:
The biobay is amazing, with the glowing blue water. But be sure to pick the right night to go based on moon phase
and also how much rain there has been. Kayaking into the bay is awesome, many tour companies go out there, be sure to avoid perfumes and chemicals to protect the bay. Only use biodegradable eco-safe repellant. Make sure to wear long pants, sneakers and bring a flashlight.  Another great option is doing the nighttime tour with the Las Cabezas Reserve which includes the Bio-bay.  Run by a non-profit, check out all of their offerings here.

Have some favorite haunts in East-side Puerto Rico?  Let us know in the Comments section.
Looking to add a bit of Caribbean flair to your life? Check out our online shop for gourmet hot sauces, seasonings and other Caribbean treats and Caribbean bath and body items.
Liked this article about Eastern Puerto Rico? Join the Crew and Start the Journey! Connect with Us for News, Events, Lifestyle, and all things Caribbean by joining our Newsletter – Click Here to Join or find us on Facebook or Instagram.