In addition to recreation, vacations are synonymous with good health. Life in the 21st century is busy and tiring. It seems that responsibilities never end. That is why the body and mind need to stop to disconnect from worries and recover energy. Therefore, it is possible that you will perform better in your responsibilities after a relaxing vacation.
Puerto Rico has a lot of experience in tourism and in providing a peaceful and de-stressing experience for its tourists. In addition to this, it has wonderful landscapes that connect you with nature. Below you will find the best relaxing places in Puerto Rico.
Beaches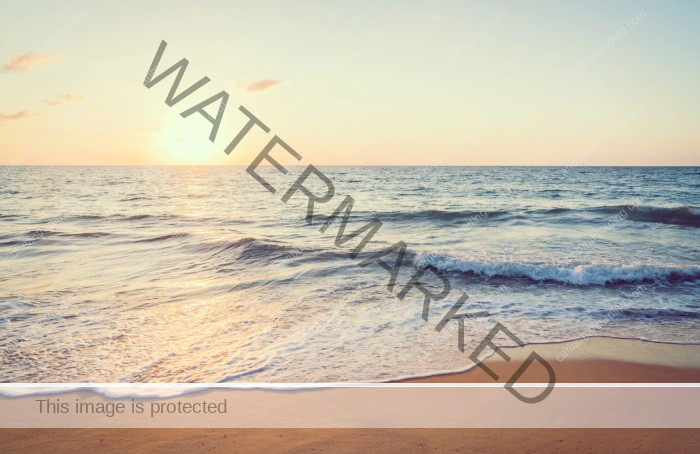 The benefits of the beach for your well-being are multiple. First, the sea is the most chosen option by people for vacationing. Watching the sea and listening to the sound of the waves and the warm sand on your feet can be healing and comforting.
On a day at the beach, you get exercise and sleep better. In addition, you get vitamin D and breathe cleaner air, among other benefits.
When talking about beaches, Puerto Rico is the ideal destination. This archipelago in the Caribbean has more than 500 kilometers of coastline and 300 dream beaches.
All of them are beautiful and stand out for something in particular. These are the 5 most relaxing beaches you can find in Puerto Rico:
La Poza Del Obispo
The tide is very low because of the limestone rocks, so this beach is like a huge natural transparent pool. It has no businesses around, making it a completely natural landscape. It is an excellent place to enjoy with the family. Children can play without the danger of the waves. This beach is located one hour from San Juan, in the Islote de Arecibo neighborhood.
Pastillo Beach
In the north is Pastillo Beach, located in Isabela; also known as the swallows' cave. A set of vegetation, turquoise waves and no technological installation gives the serenity that this beach offers. Instead, the natural passage is fully preserved.
Pelican Beach
This beach is located in Ponce, in the Caja de Muertos natural reserve. In this place, relaxation is given by its crystalline waters. You can also enjoy nature walks. The road to the beach lighthouse is surrounded by abundant flora and fauna. To get there, you will have to take a boat. Something that will give you a plus of relaxation to the journey.
Caracas Beach
On Vieques Island, this beach belongs to the National Wildlife Refuge. Its waters are crystal clear, and the sand is fine and golden. Despite being very popular, it is still a very quiet beach.
La Playuela
This beach is part of the natural reserve of Cabo Rojo. The sand is wide, so you don't need to be close to other people. Therefore, you will feel that the beach is available for you and your family. If you walk a little, you can visit the Morillos Lighthouse. Here you will have the opportunity to watch a wonderful sunset.
Keep in mind that in all these beaches where they try to preserve the natural landscape, there are usually no facilities and, in some cases, nothing to buy. So be prepared with your umbrella, sunscreen, food and everything you need for a day of pure relaxation.
Nature Reserves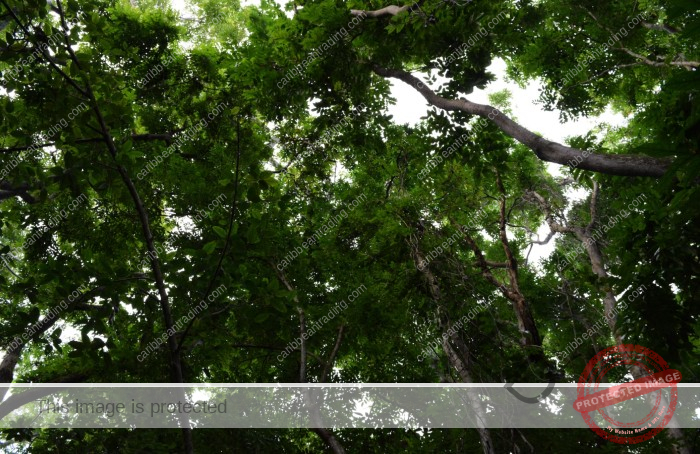 Being in contact with nature, contemplating it, knowing it and appreciating it is a healing practice. Being part of the magnitude and perfection of nature will help you de-stress.
Natural reserves are just natural spaces unaltered by human beings. Protected especially to conserve wildlife, what better way to connect with nature?
Puerto Rico has 36 nature reserves and 21 state forests where you can enjoy day and night activities. Some popular options are:
El Yunque National Forest
It is one of the most famous and popular tourist sites in Puerto Rico. In this park, you can enjoy different extreme sports or strolls. In both cases, you will enjoy a unique landscape where green covers every corner.
Carite State Forest
The experience in this reserve begins with a hike through the Carite Forest, where you can also camp. The tour ends at the blue lagoon, where you can refresh yourself at the end of the journey. This lagoon has cold and transparent waters. Flora and fauna of the place are so abundant that there may be experts studying them.
Hacienda la Esperanza
This protected area, called Hacienda la Esperanza, is the largest on the northeast coast of Puerto Rico. It is made up of many grasslands and wetlands. In addition, if you visit it, you will appreciate the mountain range's peaks, mogotes, beaches and the mouth of the Río Grande Manatí.
Other Activities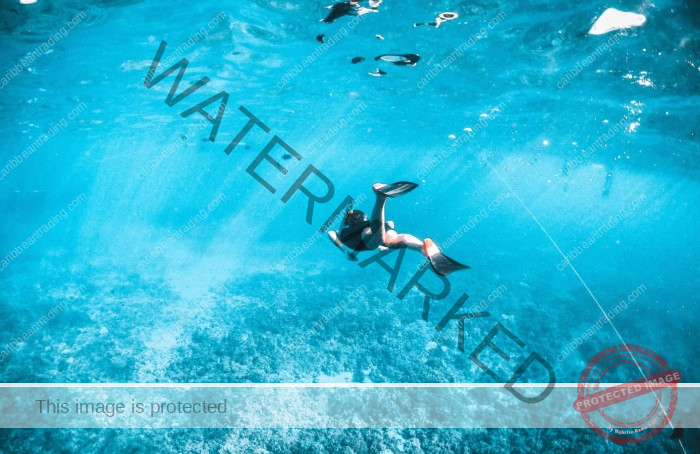 Not only will the place be part of the relaxing experience, but also your attitude and the activities you decide to do. These are the most popular relaxing activities that you can do in different places in Puerto Rico.
Paddle Yoga or SUP Yoga
It consists of a Yoga class in the water on a Paddle surfboard. It should be done in calm lakes, pools or seas without waves. The best times to practice it are early or late in the day. It is when the water is calmer, and you can enjoy a moment of relaxation in front of the sunrise or sunset.
SUP yoga improves breathing and flexibility, balances the nervous system, and increases strength and coordination. It is extremely de-stressing. Those who practice it consider it a therapy to find peace.
Some places where you can practice this activity are:
County Lagoon
Gilligan's Island, Guanicá
Caracas Beach
Remember that you must be informed about the sea and wind conditions before trying it in the sea. Then, if you have the board, you can practice it in any place with calm waters.
Night Kayaking
The experience of canoeing through the sea, illuminating as you go by canoe, is simply a dream. However, the peace of the sea at night will make you forget all the situations that make you uneasy.
This phenomenon occurs in the bioluminescent bays of Puerto Rico. These are an ecosystem with unicellular dinoflagellate organisms that produce a luminous blue-green effect when there is movement. There are only five bioluminescent bays in the world. And three of them are in Puerto Rico.
Mosquito Bay
Big Lagoon
La Parguera
Remember that the less light there is that night, the more the luminescence will be noticeable. Therefore, it is best to go when the moon is not full.
Snorkeling
This water sport allows you to get to know the nature found in the sea. Utilizing a mask and a snorkel, you will dive through the surface, knowing the colors and diversity in the Caribbean Sea. There are many relaxing places in Puerto Rico where you can snorkel.
Carlos Rosario and Tamarindo
Azul Beach
Flamenco Beach
While these are the most popular, there are more "hidden" places to practice this exciting sport.
Spa
Spas are the most popular place to relax. They offer skin hydration, massages, thermal and mineral waters, esthetic improvements, exfoliation, and facials, among other options, to leave you refreshed and relieved. Some recommended spas in Puerto Rico are:
Zen spa
Nouvelle D'Spa
Aguadilla Spa
Euforia Spa Center
Many Puerto Rican hotels even have spa services included. It won't take you long to find a space to relax in this way.
Hiking
This sport consists of walking along trails, which can be in mountains, forests or beech forests. Along the way, you can explore and observe incredible panoramic views. In addition, you will breathe fresh air and be in contact with the sound of nature. Some of the places to practice hiking in Puerto Rico are:
Guánica Dry Forest Reserve
Guajataca Forest
Toro Negro State Forest
Cambalache State Forest
Sálinas Lone Tree
Wildlife Refuge
This group activity is even more rewarding. You will be able to socialize and leave aside feelings of loneliness, anguish and boredom. Moreover, it is an excellent activity to share with family, friends or as a couple.
Camping
It is another healthy practice for the body and mind. It is suitable for any family member and helps strengthen bonds and improve mood. Some Puerto Rican places to camp and relax are:
Flamenco Beach in Culebra
Monte del Estado Ecological Park, Maricao.
Guajataca Forest, Quebradillas.
Seven Seas Spa, Fajardo.
Having campfires at your campsite is also a good way to relax. The human being tends to observe the fire for a long time because of the calm it inspires.
Conclusion
Few destinations can compete with the Caribbean if you are looking for relaxation. Puerto Rico is the second most visited among the 23 countries that are part of this sea. After knowing the relaxing places in Puerto Rico, you will understand why it is so chosen. Its diversity of landscapes and the activities it offers, its flora and fauna conservation, its paradisiacal beaches and its bioluminescent bays will give you a unique experience.
Vacations in these places will allow you to change the accelerated pace you bring and disconnect from worries and stress for a while.