If you are interested in attending a performance at Bellas Artes in San Juan, Puerto Rico, here is the 2014-2015 schedule of events.  Located in the Santurce area, Bellas Artes is within walking distance of the Museum of Art, the Contemporary Museum of Art, as well as some really great restaurants; so make a day of it and experience some of the best art and culture Puerto Rico has to offer!  The Center features four main concert and theater halls, two eateries and a central outdoor plaza, each with its own unique features and is used for plays, ballet, operas and concerts. The Center is surrounded by various art expositions, including murals, paintings, and sculptures. The Bellas Artes Puerto Rico Center is also home to the Puerto Rico Symphony Orchestra and the annual Casals Festival. Click on the images below to enlarge them and read them better.  To visit their website, click Here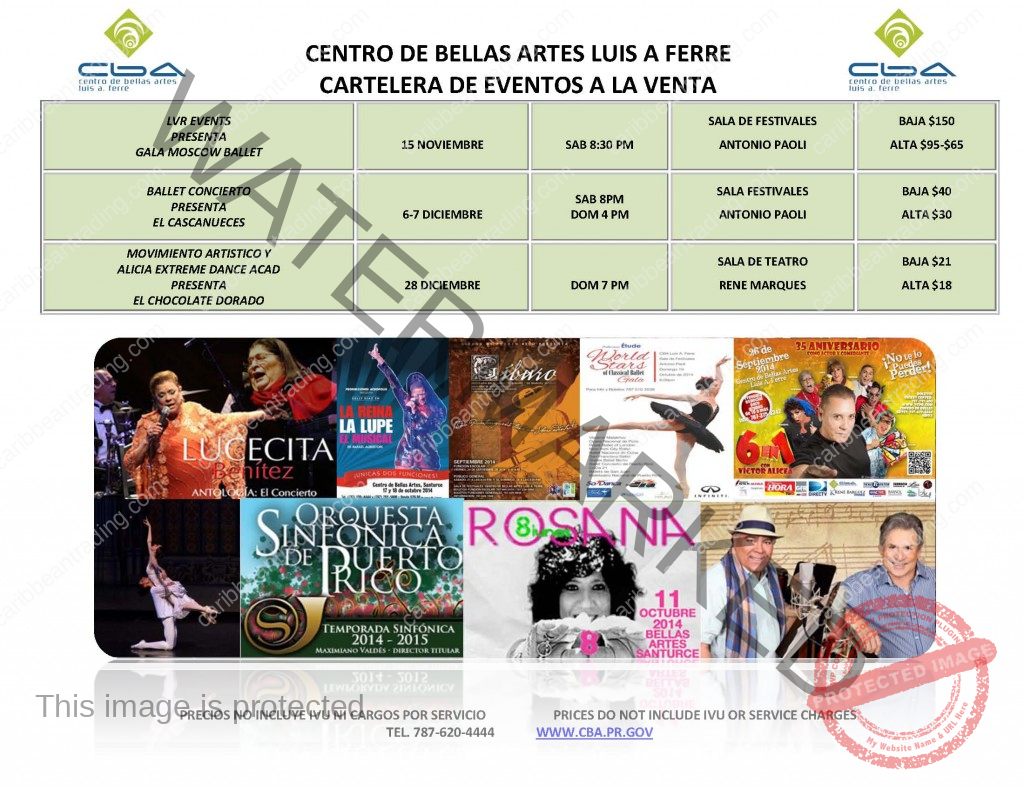 This article was written by Captain Tim and the Crew of Caribbean Trading Company.
Liked this article about Bellas Artes Puerto Rico? Join the Crew and Start the Journey! Connect with Us for News, Events, Lifestyle, and all things Caribbean by joining our Newsletter – Click Here to Join or find us on Facebook or Instagram.