We are halfway through the Caribbean Trading Giveaway and the response has been huge! If you haven't already entered, please do so now for your chance to win your choice of 10 items from the Caribbean Trading Company gourmet product line. Tell your friends! Tell your family!
Enter today via Facebook or Twitter!
The Caribbean Trading Giveaway Product Options are: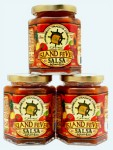 Make your tongue dance! Salsa is a simple thing that adds so much spice to life. Our special recipe makes all the right moves. We hit the notes of hot habañero pepper, tangy onion and cool mango, pineapple, papaya and tomato and blend to a texture that's chunky enough to scoop on a chip, smooth enough to pour over meat, fish and chicken.  A bounty of delight!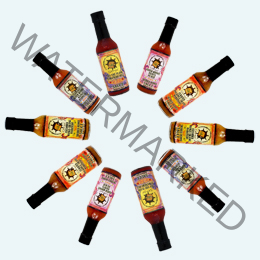 Crushed Pepper Sauces de Puerto Rico
Carribbean Trading Company boasts a nice assortment of gourmet crushed pepper sauces to suit a variety of pallets. Whether you enjoy a little heat with your dish or a blazing inferno for a meal, CTC has the right sauce for you. Crushed Pepper Sauce flavors include:
Puerto Rican Seasonings

Make life simpler with these gourmet blends of spices. Perfectly portioned for optimal taste Caribbean Trading Company Puerto Rican Seasonings include:
Caribbean Wing Sauces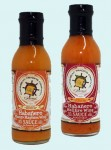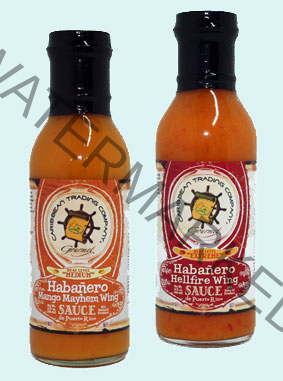 Hot wings take off and fly to the tropics.  These will make your chicken wings get down and do the funky chicken, Caribbean style!
Looking to add a bit of Caribbean flair to your life? Check out our online shop  for gourmet hot sauces, seasonings and other Caribbean treats and Caribbean bath and body items.
Liked this Goodies Giveaway? Join the Crew and Start the Journey! Connect with Us for News, Events, Lifestyle, and all things Caribbean by joining our Newsletter – Click Here to Join or find us on Facebook or Instagram.