Puerto Rico has more fascinating places to go than any other island in the Caribbean and we want to make sure you know about all of them! With our stunning beaches, extraordinary landscapes, friendly people, delectable dining, exiting nightlife and gaming Puerto Rico has it all! We invite you to explore our beautiful "island of enchantment" and take advantage of all our island has to offer.
The Commonwealth of Puerto Rico lies 1,047 miles south east of Miami and 548 miles north of Caracas, Venezuela. The U.S. Virgin Islands are on the east and the island of Hispaniola, comprised of Haiti and the Dominican Republic, the west. It has a tropical climate with an average annual temperature of 78 degrees Fahrenheit. Annual rainfall averages about 77 inches, but this can vary from 180 inches in the rain forest to 29 inches in some southern areas.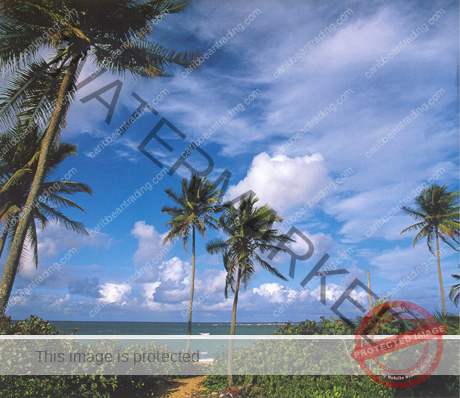 The island's north coast faces the Atlantic and the surf is generally rougher here than on the other coasts which face the Caribbean. The island is surrounded by a shallow submarine shelf, but just two miles north, the sea floor drops some 600 feet. Forty-five miles north is the Puerto Rico Trench, also called Bronson's Deep, where the ocean's floor plunges 28,000 feet.
Puerto Rico's astounding geographic diversity can be experienced within a day's drive. The island is ringed by a flat, coastal plain. Like a mammoth spinal column, the Central Cordillera mountain range runs east to west through the middle of the island at elevations from about 1,000 to 3,000 feet. The highest peak is Cerro de Punta at 4,398 feet.
The north coast is green and lush, while the south is arid. The verdant north is blessed by greater rainfall and trade winds. In the Southwest, dry plains stretch out to distant highlands and cacti are plentiful. Karst country, which extends along the northern coast from the center of the island to the west, is marked by lunar-like, haystack-shaped hills, a labyrinth cave system and sink holes. The terrain was formed millenniums ago by limestone deposits as the island rose out of the sea. The Camuy River, the third largest underground river in the world, is also found here.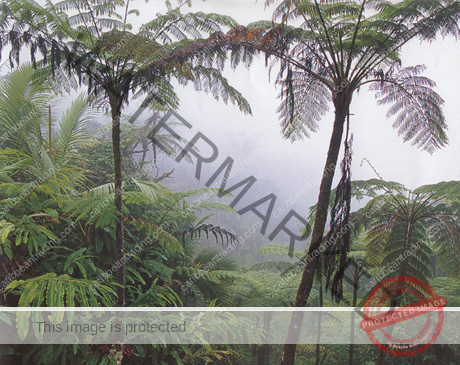 Puerto Rico has nine lakes, 50 rivers and several smaller streams. The 28,000-acre Caribbean National Forest, more commonly called El Yunque rain forest, contains some 240 different types of trees, while Guánica's dry forest offers bonsai-like vegetation. Mangroves are found throughout the island's coasts.
The flamboyán is also widespread and ignites the countryside with its scarlet, orange, purple and yellow blossoms. The ceiba is a drought-resistant tree found in the south, and the few types of hardwood trees include satinwood, mahogany and Spanish elm. The ausubo tree, whose wood was used for beams in the historic buildings of Old San Juan, is still found on the island.
Here are some great sites for information about Puerto Rico.  https://www.puertoricodaytrips.com   https://www.seepuertorico.com/  https://www.puertorico.com/