What's inside that basket?
What goes into a Caribbean Trading gift basket? Customized and priced to fit your special occasion and budget, these gift baskets are specially made-to-order for your next corporate gathering or conference.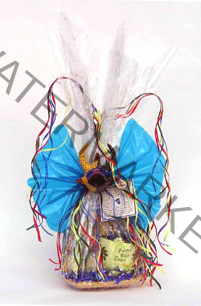 Choose from a wide assortment of exclusive gourmet spices, sauces and treats. Throw in a few cigars or even a bag of authentic Puerto Rican coffee. And don't forget add in unique locally crafted pieces including jewelry, art and home décor. It is a fact that everyone loves our baskets and we are sure your guests will too!
We'd love to hear from you! Drop us an email at info@caribbeantrading.com and we'll put our creative minds together to build you the perfect basket that fits your event, theme or brand. Also, for more information, please check out our group sales page here.