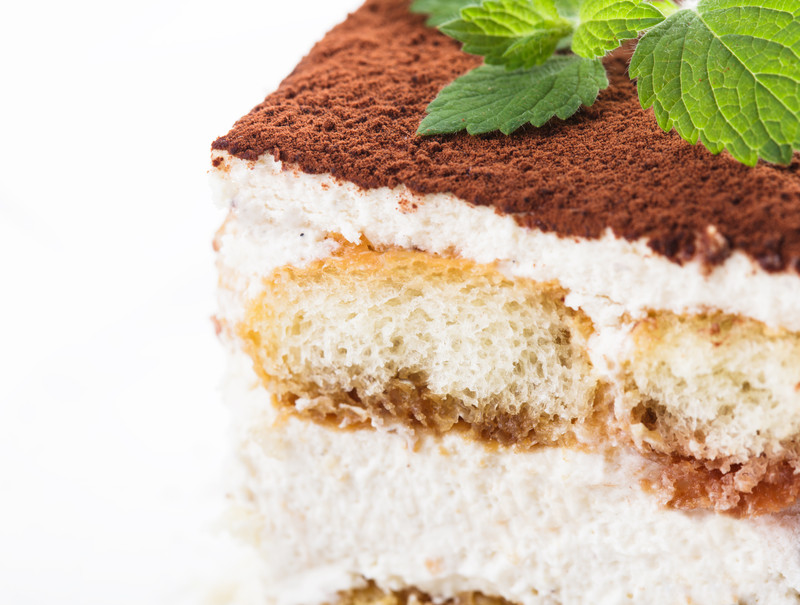 This tiramisu recipe is made by Skippy and we are excited to share it!  It is super easy to make and features rum and coffee!   We used Puerto Rican coffee, rum and cocoa for a deliciously authentic dessert featuring Puerto Rican favorites.   The perfect Caribbean dessert!
Recipe by  Skippy
Ingredients
2 small bananas, thinly sliced
2 Tbsp. light Puerto Rican rum
1 container (8 oz.) frozen non-dairy whipped topping, thawed
1/2 cup Skippy ® Creamy or Super Chunk® Peanut Butter
1 package (3 oz.) prepared lady fingers (about 24)
3 ounces strong brewed Tesoro del Sol Puerto Rican coffee
Cocoa powder  (try Cortes Chocolate!)
Total Time 50 min
Servings: 8
Preparation
In medium bowl, gently toss bananas with rum; set aside.
In large bowl, with wire whisk, blend whipped topping with Skippy® Peanut Butter. On serving platter, arrange lady fingers, top sides down, into four rows of three to form a rectangle. Brush each lady finger generously with coffee.
Evenly top lady fingers with 1/2 of the peanut butter mixture, then top with bananas. Brush remaining coffee on bottoms of remaining lady fingers and arrange, top sides up, on bananas. Evenly spread remaining peanut butter mixture on top and sides, then sprinkle with cocoa powder. Chill 30 minutes or until ready to serve. Sprinkle, if desired, with additional cocoa powder.