Tea Time with the Captain – Coconut Truffle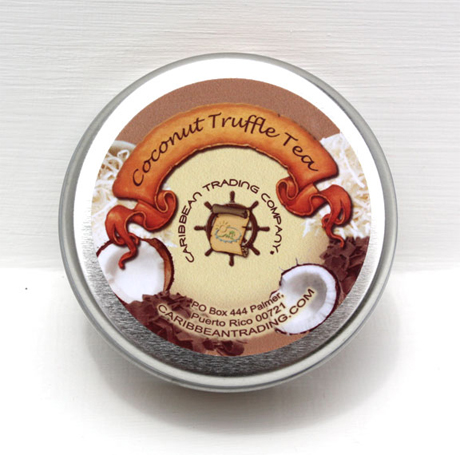 A rare treat indeed, the Captain's Coconut Truffle tea is a hearty black tea blended with coconut and, oh yes, chocolate.
The Captain suggests adding steamed milk and sugar to create your own special dessert. Perhaps, maybe, you'd prefer a spoon of caramel instead? Whatever it be, this decadent blend is exclusively from Caribbean Trading Company.