Tea Time with the Captain – Citrus Burst Tea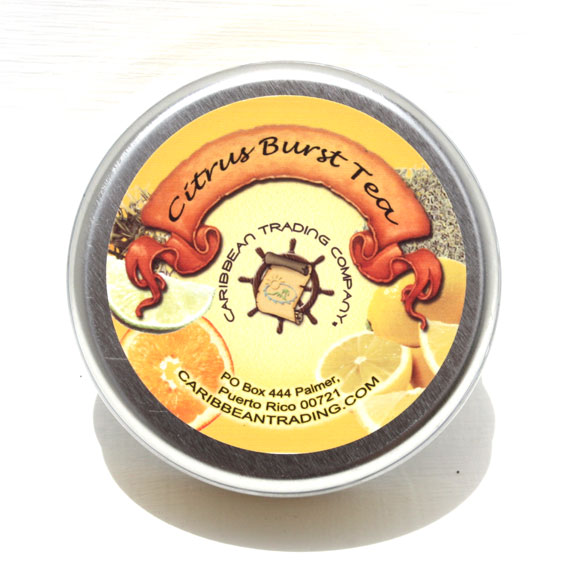 When deckhands are a little under-the-weather, it's time to serve up a pot of Captain Tim's original Citrus Burst Tea. Fortified with vitamin C, an herbal blend of rooibos and orange peel is what makes this exotic blend perfect for weary travelers or those simply looking for a savory treat.
Exclusively from Caribbean Trading Company.