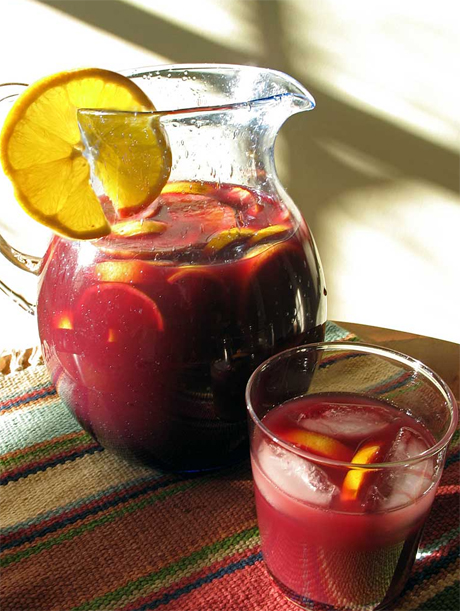 Because everyone should know how to concoct a pitcher of Sangria, Caribbean Trading Company presents to you a basic recipe for a traditional Sangria. Please feel free to get creative and submit your own Sangria recipes. Will post most the most fascinating and yummy.
Ingredients
-1 bottle of red wine
-juice of 1 lime
-1.5 table spoons of sugar
-2 to 3 cups of chopped fresh fruit (1 apple, 1 orange, 1 peach, handful of red grapes)
Step 1: Chopping the fruit
You'll want to maximize the surface of fleshy part of the fruit – so thin slices for the orange and cubes for the apple and peach. Grapes should be peeled and cut in half. Leave some slices on the side for garnishing later.
Step 2: Bringing it all together
Combine red wine, lime juice, sugar and chopped fruit into a large pitcher and stir with a wooden spoon. For best results, let the Sangria sit in the refrigerator overnight – however if you want to drink right away, just chill the Sangria until cold.
Step 3: Serving
Pour Sangria into a wine glass over 2 or 3 ice cubes and garnish with left over fruit pieces for presentation.