Rub Elbows at the Florida-Caribbean Cruise Association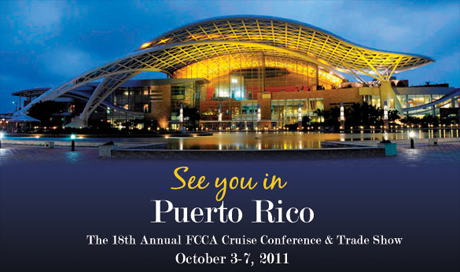 Cruise enthusiast and industry professionals are in for a treat with the Florida-Caribbean Cruise Association hosting their 18th Annual Cruise Convention & Tradeshow taking place in San Juan, Puerto Rico October 3rd through October 7th.
Why the F-CCA? Visitors to the conference will not only have the opportunity to have a great time, but will gain insight into industry trends and rub elbows with some of the industry's top executives.
The convention is also offering a number of workshops and breakout sessions for convention goers looking to learn from their peers as well as cruise industry leaders. Some of these sessions include:
Sharing of "Best Practices" Cruise Sales & Marketing
New and Innovative Tour Options
Improving Passenger Destination Experience
Everything You Want & Need to Know About Working with the Cruise Lines
Even more exciting, F-CCA Member Lines will be providing cruise vacations for a Silent Auction, where cruises will go to the highest bidder at a fraction of their retail value.
For more information please visit http://www.f-cca.com/