Captain's Spiced Ginger Cocktail: A Rum Drinks Recipe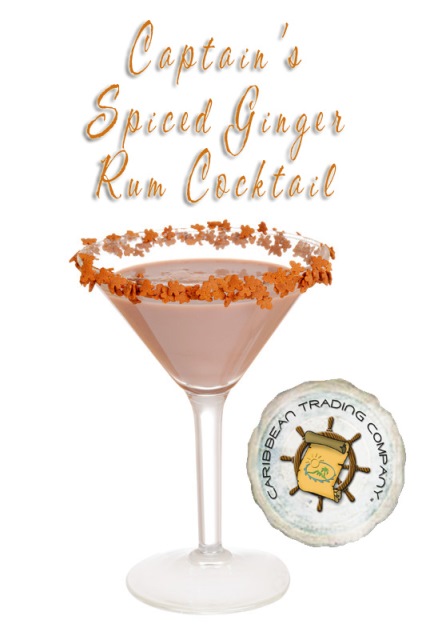 In honor of Thanksgiving and the holidays, we wanted to share one of our favorite rum  holiday cocktails.  It mixes the best of the Caribbean with traditional holiday favorites for a holiday cocktail that can be enjoyed anywhere in the world.  This cocktail is the perfect time to break out the cinnamon and nutmeg you picked up on your last trip to the Caribbean.
1 ounce spiced rum
1/2 ounce ginger liqueur
1 ounce apple juice
Cinnamon stick
Shake ingredients together and strain into chilled martini glasses. Garnish with whipped cream and a sprinkle of nutmeg, optionally.  Or used smashed ginger cookies to coat the edge of the glass.
Enjoy!