Berry Spicy Margarita: A Caribbean Cocktail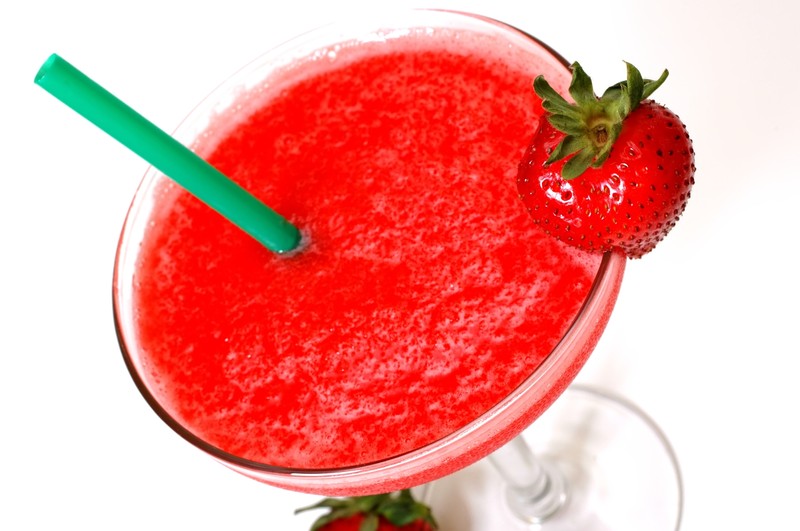 Get ready for this Berry Spicy Margarita recipe…. we like it spicy! We like it in our food and we even like it in our drinks. Nothing cools you down on a hot day better than to raise the heat with some hot sauce. (it's true- it's like drinking hot coffee when it's hot outside – it tricks your body into thinking it's cooler). The Scotch Bonnets and Papaya of the Crushed pepper sauce play nicely with the berries for a complimentary flavoring. A true Caribbean twist to the traditional Margarita!
An important note: Alcohol will intensify the heat so start with a small amount and then decide if you want to add a bit more. Be nice to your friends!
Ingredients
2 cups of berries (strawberries, raspberries, etc.) chopped
1/2 cup tequilla
1/4 cup Cointreau (or other orange flavored liquor)
1 tbsp. agave nectar
1/2 tsp Caribbean Trading's Scotch Bonnet Papaya Crushed Pepper Sauce
2 cups ice
Yields about 2  servings
Add all ingredients to a blender, blend until smooth. Pour into a sugar rimmed margarita glass and ENJOY!